A.C. refrigeration systems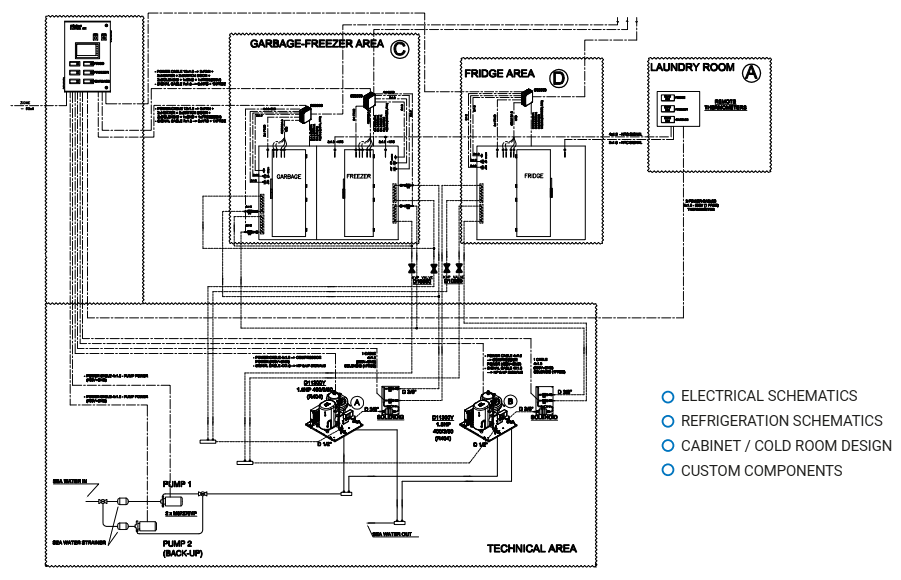 Weather it is for a cold room, a wine cooler or a blast freezer, Frigoboat always offers the right solution for your needs.
With a 50 years' experience in the marine refrigeration field, Frigoboat designs and produces tailored solutions for its clients, based on their needs.
Thanks to marine graded materials, and state of the art products, Frigoboat is able to perfectly controls the cold on board.

Energy efficiency

Marine applications

Stainless steel

Easy to install
Strengths
Simple and smart solutions
State of the art technology
Backup plants for a trouble free navigation
Customized solutions
Best efficiency
Need to design your refrigeration system?
Get in contact with our technical department to find the best solution for your refrigeration plant. We start from your need and we build the perfect solution.
Contact us for more information.
Frigoboat condesing units
AC condensing units from 0.17HP up o 5HP, water or air-cooled, for every kind of installation.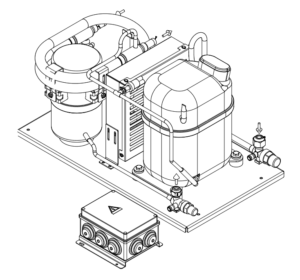 Blown-air evaporators
Wide range of blown air evaporators for on-board refrigeration plants, from wine cooler, to cold rooms or blast freezers.
Frigoboat electrical boxes
Frigoboat offers standard and custom electrical boxes for every need; thanks to a centralized system all on-board refrigeration systems can be controlled with a unique electrical box.
Thermostats and Frigoboat control systems
Even for basic refrigeration systems, Frigoboat proposes an optimal control, in order to have all parameters always under control, and cooling on-board always guaranteed.
Accessories for refrigerarion systems
Frigoboat offers a wide range of accessories to complete the refrigeration circuit:
Thermostatic valves
Solenoid valve kits
KVP valves