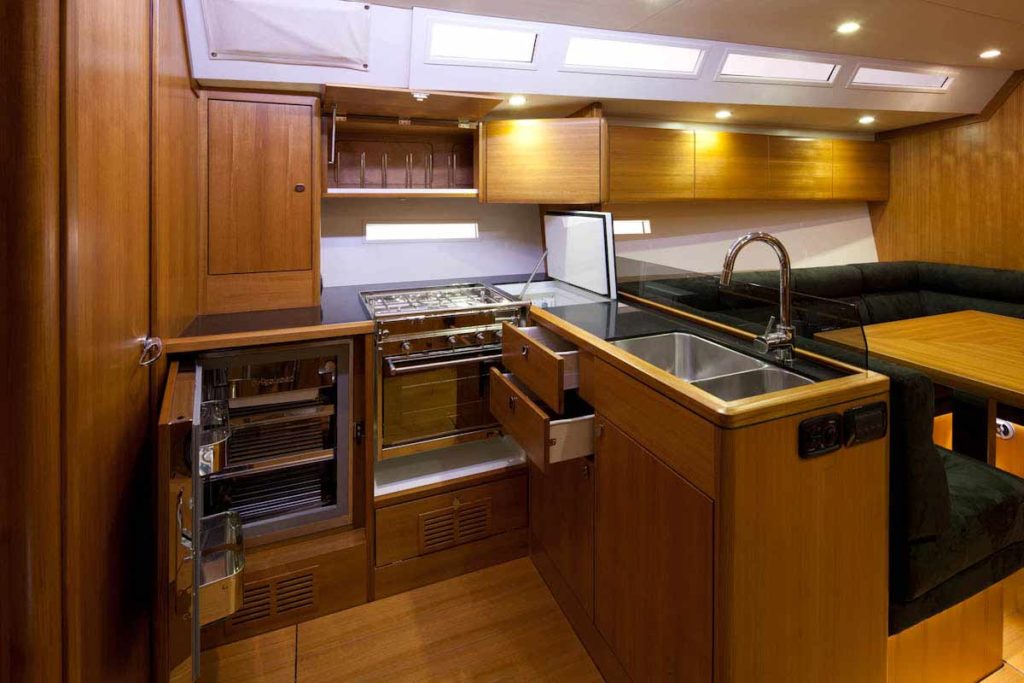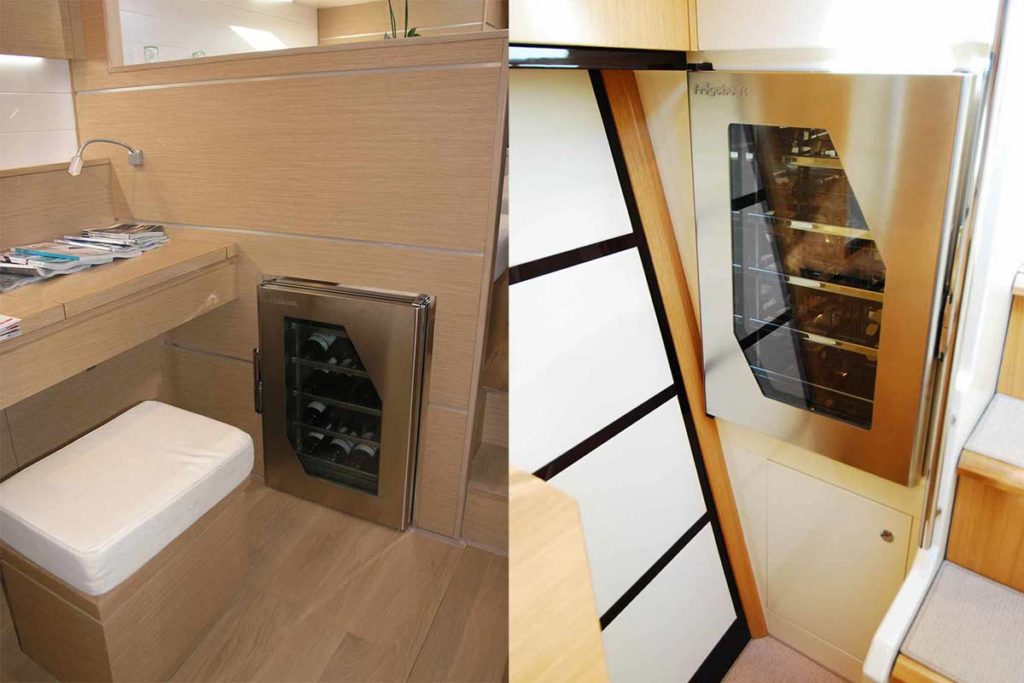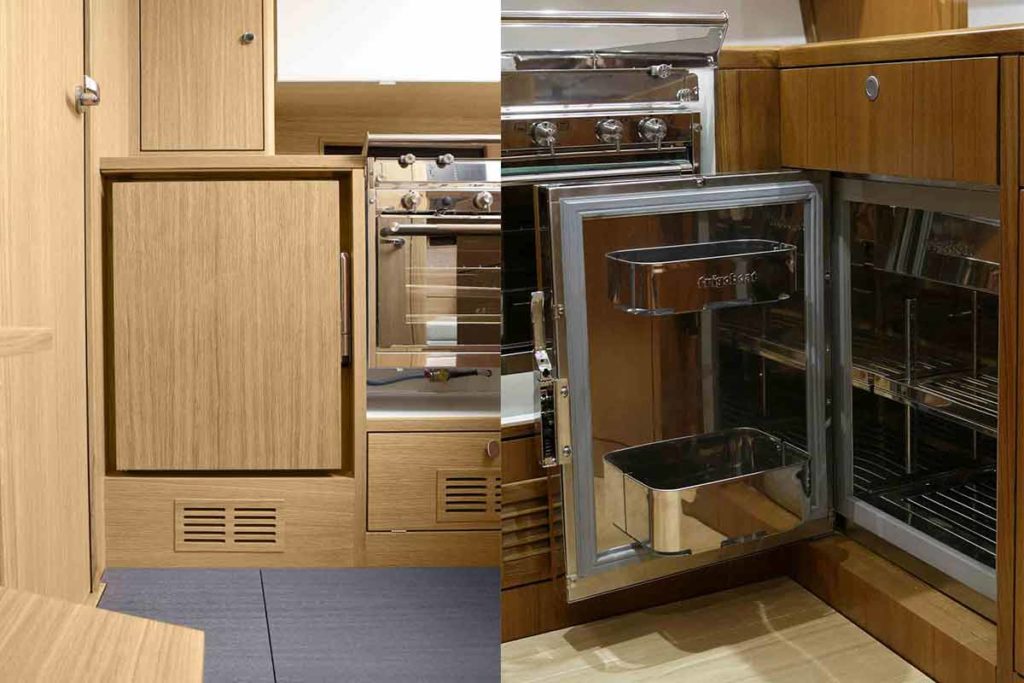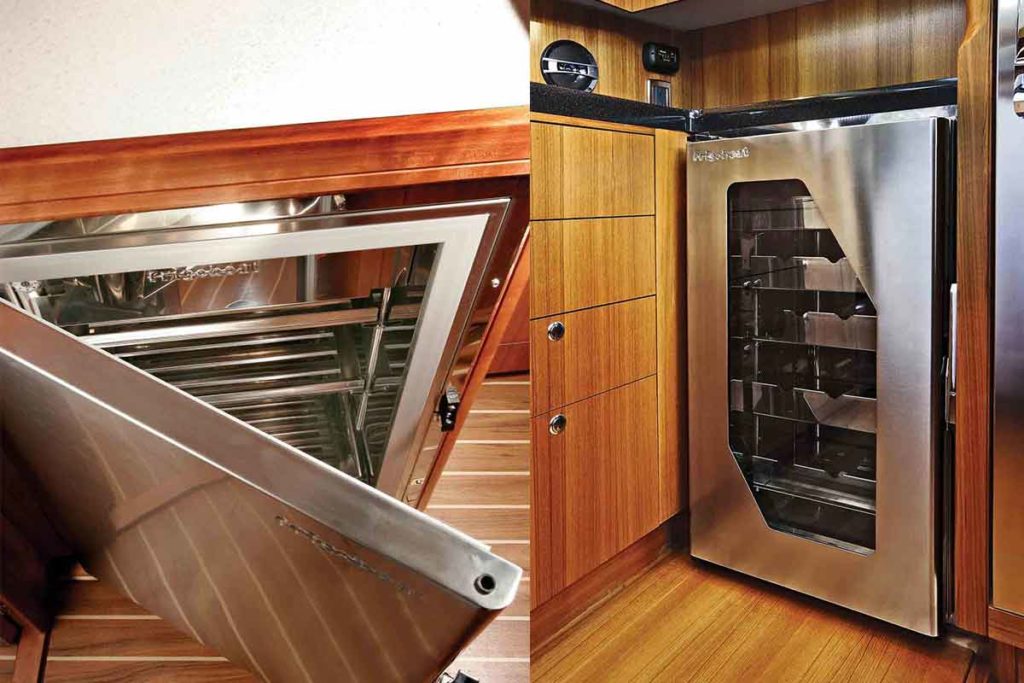 The Frigoboat MS Series are the best quality marine fridge and freezer cabinets available. A complete range of fridges, freezers and wine cellars for blue water cruisers and all other high-end marine applications – nothing else comes close.
The MS Series cabinets are the result of Veco's 40 years' experience in designing and producing marine refrigeration under the Frigoboat brand.
Built in AISI 304 stainless steel throughout, they fit perfectly in every environment. The elegant polished stainless-steel interior is equipped with height-adjustable shelves, with optional bottle holders for the fridge version. Interiors can also be completely customized.
Every detail matters. Frigoboat MS Series cabinets feature excellent door seals with compression slam latches, brushed stainless rolled edge doors, interior lightning and magnetic seals; these are just some of the characteristics that make the product one of the most innovative in the marine refrigeration field, adapting to every navigation condition.

energy efficiency

Marine application

Stainless steel

Easy to install
Best insulation, best energy efficiency
Frigoboat insists on using the maximum insulation possible to maximize efficiency and minimize power consumption.
Even with the stylish Wine Cellar version insulation is maintained with insulated double-glazing technology in the door.
Easy installation thanks to Frigoboat self-sealing couplings
Frigoboat MS Series cabinets are designed to run with Frigomatic extensive range of air cooled, keel-cooled or pumped water-cooling units allowing you to select the option that gives you the maximum efficiency or optimized for the installation requirements of the boat.
An easy installation is guaranteed thanks to the Frigoboat self-sealing coupling system.