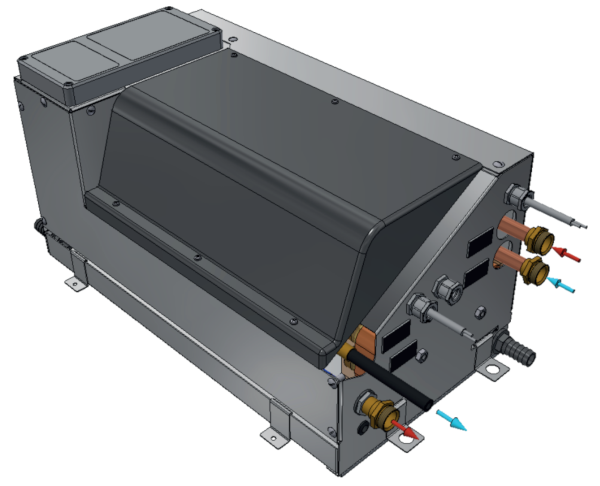 Compact and silent, Climma misting systems are the ideal solution to cool down external areas on yachts and superyachts.
Thanks to a precise high-pressure control and to very small nozzles, Climma misting systems have a perfect control of the drops size and of their evaporation, getting the best result and an immediate effect on comfort.
Climma misting systems are provided with a high efficiency heat exchangers that can be connected to the air-conditioning system on-board to reduce water temperature, improving the overall system performances and effectiveness.
Moreover, Climma misting system are provided with a controller including a digital timer allowing the unit to work in time frames, optimizing power consumption, and they are all provided with a calendar function to program when the unit shall turn on and off daily. The system includes a Modbus interface for remote control.
The axial pump, working with a very low rpm, guarantee the Climma misting system to be quiet, but reliable and efficient.

Quiet operation

Smallest size

High efficiency heat-exchanger

Remote control
How does it work?
Thanks to a high-pressure pump, water is brought up to 60-90Bar, and then it's conveyed into a series of very small nozzles; this brings to the creation of very small water "drops", with size of 10 micron. When water drops get in contact with air, they immediately evaporate by thermodynamics laws, consequently reducing their temperature.
Does the Climma misting system wet?
No, if the Climma misting system is correctly sized and installed, it does not wet, but it will reduce temperature, increasing the comfort.
What are the best working conditions?
Climma misting systems works better with temperatures above 27°C and with relative humidity below 75%.