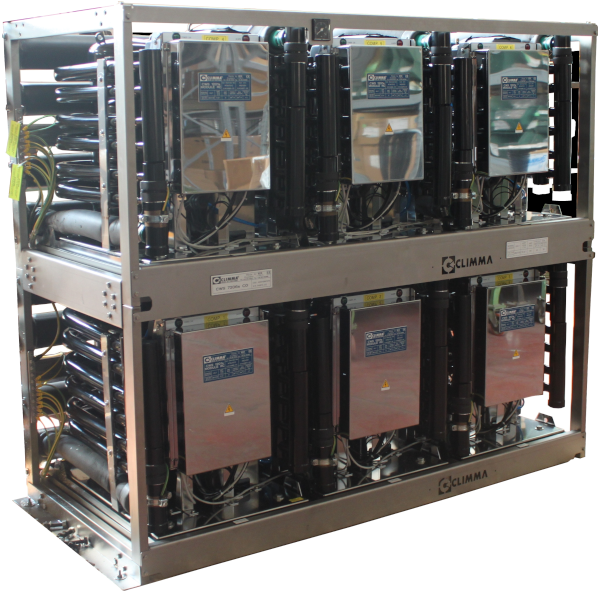 Climma' CWS Modul systems are the perfect solution for air-conditioning on yachts from 60 footers to super yachts of 60 meters and up; available from 60.000 up to 1.152.000 Btu, the modular design ensures each system is optimized to the yacht's exact size providing the highest power from the smallest space.
A modular system built in stainless steel framed housings incorporating all system components ensuring Climma CWS Modul is the most compact solution available; modularity guarantees also the maximum reliability and redundancy, and the possibility to scale the system in the future.
Climma's unique microprocessor control monitors all the key parameters of the system to maximize the performance and reliability of the system.
All CWS Modul are also available with Climma water cooled inverter drivers, that completely remove start current and reduce power consumption up to 30%.

No start load thanks to inverter technology

Reverse cycle as standard for winter usage

With inverter technology improves efficiency by 30%

Redundancy and reliability thanks to modularity
Strengths
Wide range from 60.000 to 1.152.000 Btu
Reverse cycle as standard for winter heating
Optional inverter removes completely start current and improves efficiency by 30%
Highest capacity from the smallest size
Flexible modular configuration
Independent modules allow redundancy and increase reliability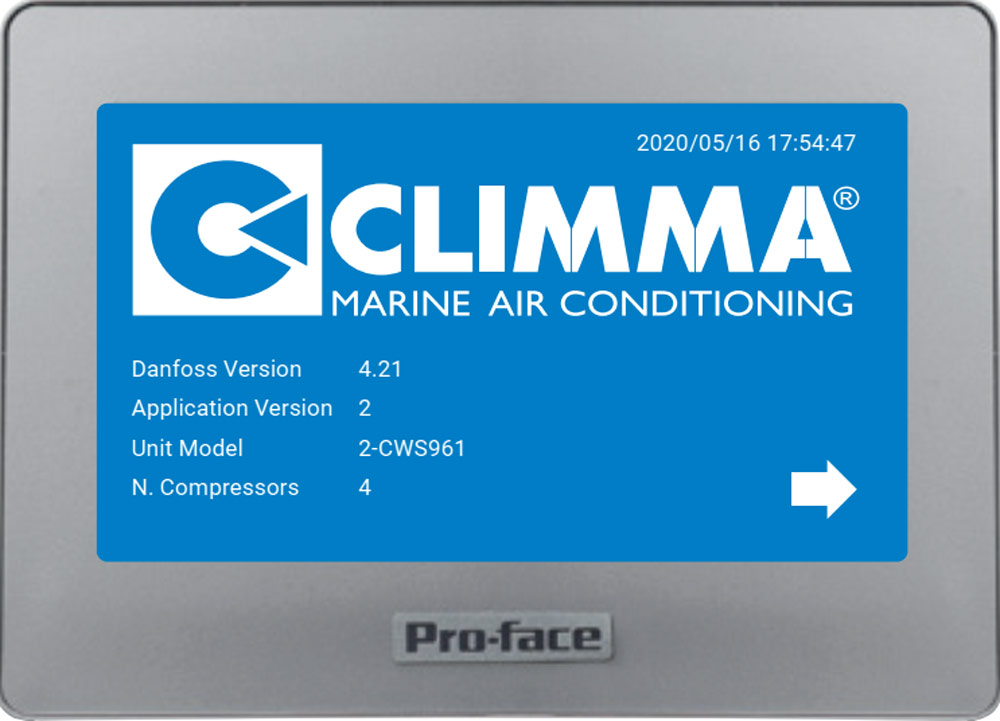 Touch screen control
It's possible to install an extra Climma touch screen display to control and monitor the chiller remotely; the panel is available in 2 sizes: 3,5' and 7'.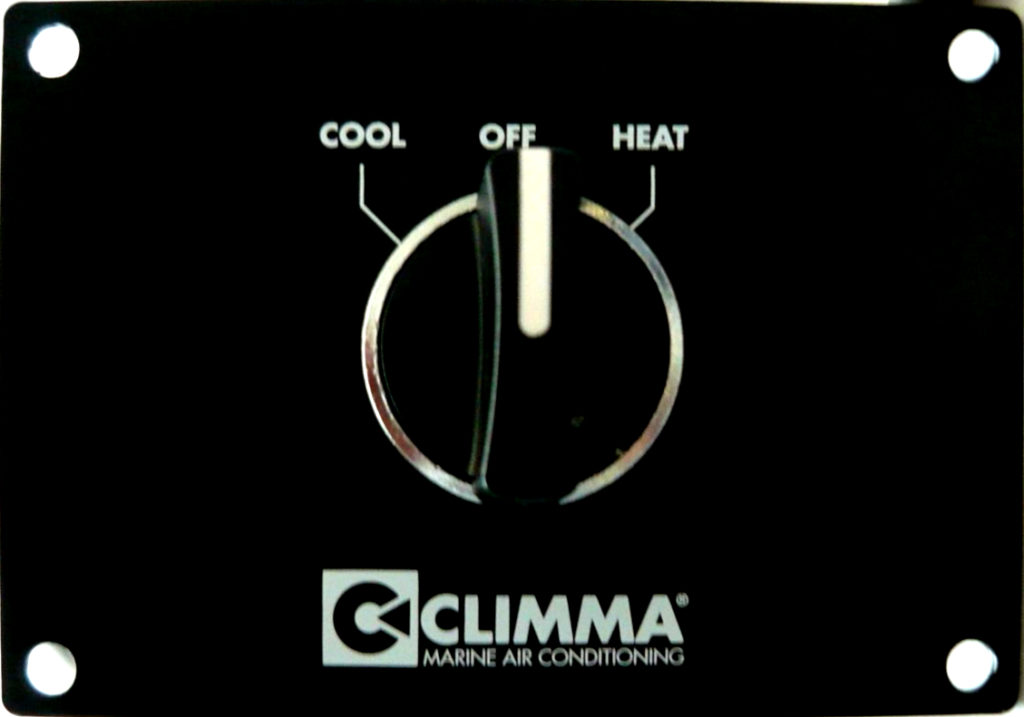 Remote mechanical panel
A mechanical remote control can be installed on the Climma Modul chiller, leaving the main display on the electrical box of the chiller and allowing for a secondary remote mechanical control that allows to turn on and off the chiller and to change the operation mode from heat to cool.
Options and personalization
All Climma CWS Modul can be customized to a specific request. Some of the most common customizations include:
Building the system with or without frame and manifolds
Custom demountable frame to facilitate installation in case of refit or small spaces
Paneled frame, or with custom finishing (RAL painting)
Custom water manifolds with respect to the standard version
Some accessories pre-mounted on the frame, like pumps and water accessories
Custom electrical box with respect to standard version (backup pump management, boiler integration, or others)
Water kits
All Climma CWS Modul chillers can be easily installed thanks to our sea water and fresh water accessories.
All our Climma water kits contain all the accessories needed to build the correct sea water and fresh water circuit.
To get more details log-in to look at our documents directory, or get in contact with our sales team.