Veco launches new products at METS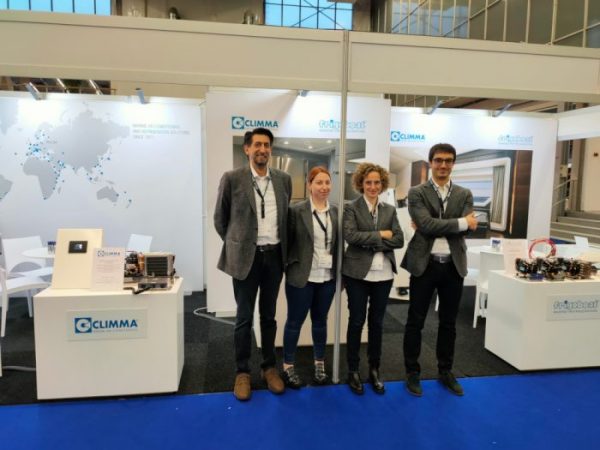 VecoHub – Centralized control for Veco systems
Veco presents the new VecoHub system, for a centralize control of all Veco systems on-board.
The innovative VecoHub system allows for an easy and intuitive integration of all Veco systems on board, through a unique and simple control interface; from the Climma marine air-conditioning systems, to Frigoboat marine refrigeration products, now all can be controlled by your preferred device.
VecoHub can be used via a 10 'Veco vTouch touch screen display, via the on-board MFD/chartplotter or directly from your tablet/mobile.
… read more here and download our documentation!
---
Frigoboat – Frigomatic Milano serie
Veco presents the new Frigomatic Milano condensing unit.
Built to the highest specification and designed for self-installation, Frigomatic refrigeration systems deliver the best performance. 12V or 24V DC fridge or freezer system with the lowest power consumption, available now in 3 models: air cooled, keel cooled or pump water cooled.
Compatible with all Frigomatic evaporator plates and thermostats, easy to install with all the components pre-charged with refrigerant and connected by Frigoboat's unique re-sealing 'quick couplings' system.
Now even more smaller, thanks to the new design from Veco.
… get in contact with us for more information!
---
Climma – AERO heat recuperator system
Veco presents the new Climma AERO heat recuperator system, dedicated for marine applications.
The quality of the air we breathe is directly connected to its correct exchange on-board, removing polluting particles and reducing the proliferation of bacteria and molds, ensuring the comfort and well-being of the people on board.
Climma AERO is the new line of high performance heat recovery units, specifically designed by Veco for the marine market.
Climma AERO heat recovery units allow to change the air inside cabins while maintaining a constant air-flow, recovering the heat of the cabin itself during the winter, and instead reducing the air intake temperature during the summer.
… read more here and download our documentation!