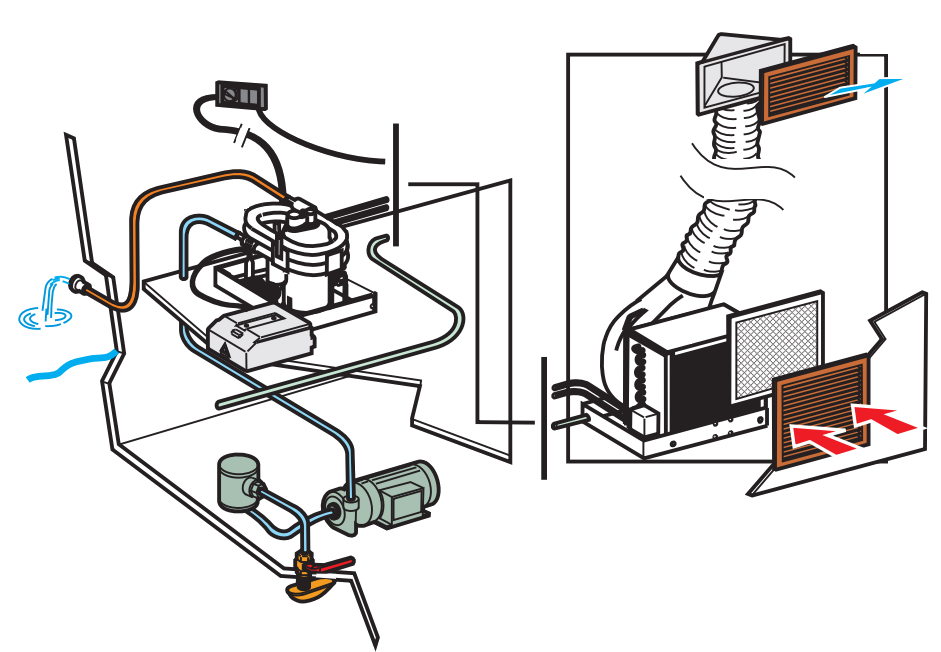 Climma Split serie of independent air-conditioners, available from 3.500 up to 24.000 Btu/h, are perfect for cooling single or adjacent cabins, specifically when spaces are very limited. The condensing unit can be installed remotely in an adjacent space, making a better use of spaces and reducing noise, while the evaporator can be installed in the cabin.
All Climma Split range has been specifically designed for marine applications, with water cooled condensers, a very compact design, quiet and powerful blowers and an ecologic refrigerant.

Ecologic refrigerant ensures efficiency

Slim high-efficient heat exchanger

Most powerful, silent and rotatable fan

Climma dry-pan system avoids condensation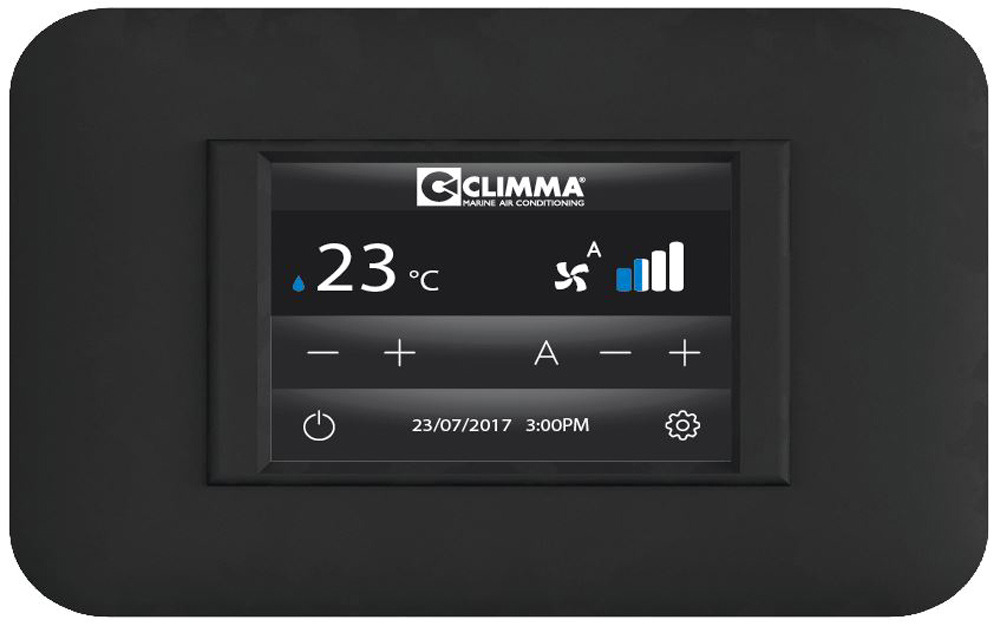 Climma C-Touch
All the Climma Split range has been studied to work with the new Climma C-Touch control; designed to be easy to use and simple, to get the best out of your climate control.
Weekly scheduler
customizable interfaces and colors
easy interface
designed for Vimar, compatible with Bticino cover plates
LCD display 2,4' (320×240 px)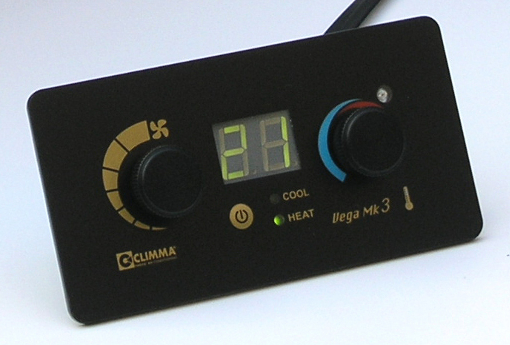 Climma MK3
Climma Split air-conditioning systems are supplied as standard with the Climma MK3 digital control panel, a simple and very easy to use cabin temperature thermostat.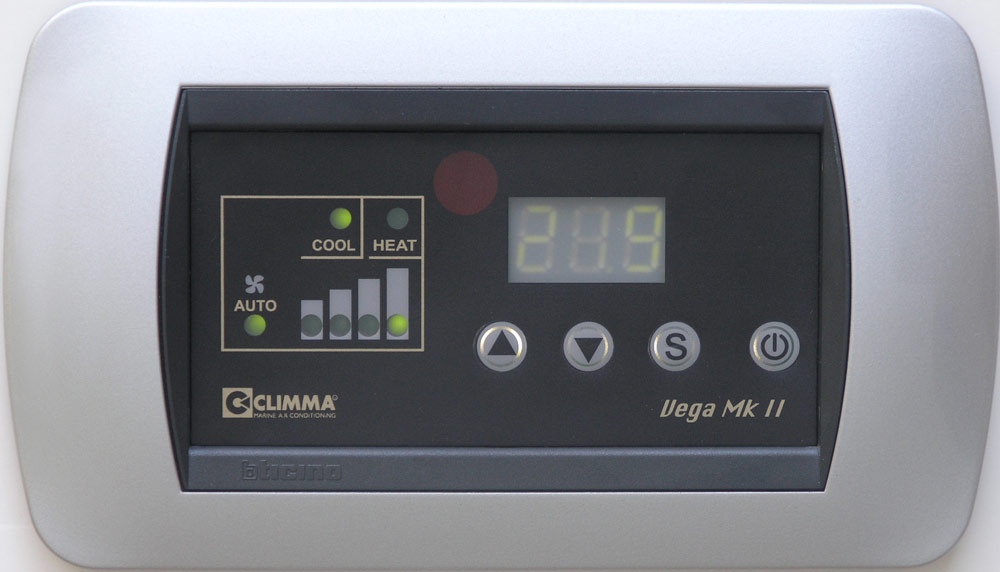 Climma MK2
As alternative, the Split units are all compatible with the digital Climma MK2 panel, which may also work with a remote control.
All our Split systems can be easily installed with our premade kits for gas, air and water.
Gas kits includes extension gas pipes to bring gas between the condensing unit and the evaporator; extension pipes are precharged in case of self-sealing coupling Split.
Air kits contain all the accessories necessary for the air-distribution of the Split system, in details:
 Pre-insulated flexible air duct
Duct-plenum connection nipples
Plenum for air supply grill
Return and supply air grilles
Water kits contain accessories needed to connect the system to the sea water, in details:
Sea water intake
Sea water filter
Valves
Sea water outlet
To get more details see our documentation section, or get in contact with our sales team.