Air distribution accessories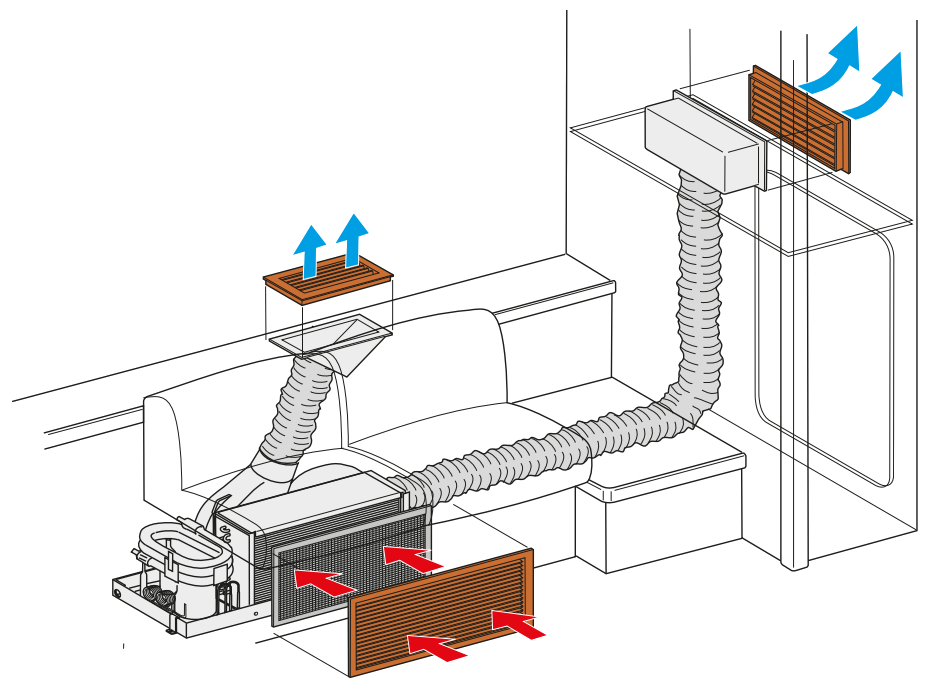 Veco offers a wide range of air distribution accessories for every kind of installation on-board.
Air distribution accessories can be selected alone, or in kits to make installation even simpler.
From plenums, air ducts, up to tailored grilles with custom size and finishing, Veco offers the flexibility needed for marine installations.

Standard and custom grilles

Plenum and junction boxes

Insulated duct

Custom solutions
Plastic closable grilles
Studied for 75/100mm ducts, black or white finishing, they are ideal for small cabins or bathrooms.
Plenums
ABS insulated plenums, ideal to install behind fornitures where the grill will be mounted; they can be drilled in different positions for the maximum flexibility during the installation.
3 way planums
ABS insulated plenums, ideal to divide the duct among different grilles.
Insulated duct
Insulated and flexible duct, reinforce with a spiro, available in different sizes.