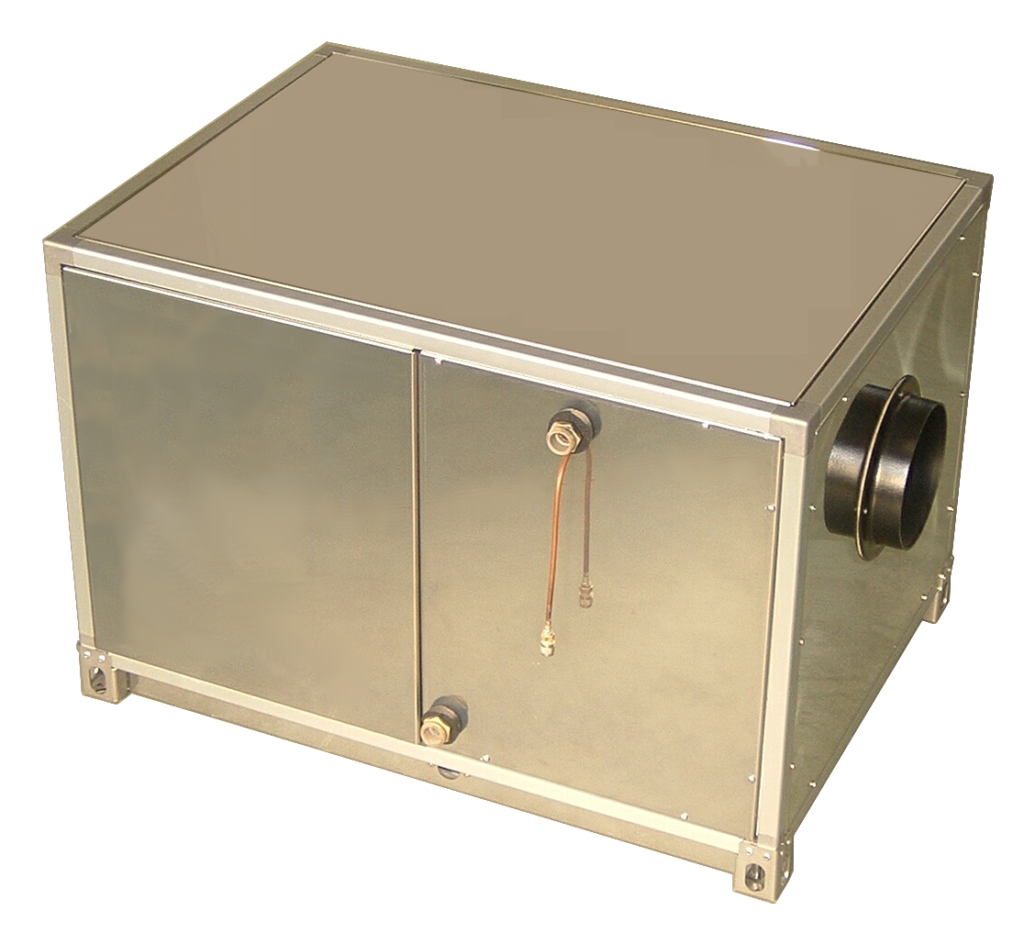 Climma air-handling units have been specifically studied for marine air-conditioning systems, where air conditioning and dehumidifying is not the only requirement, but where the HVAC system is required also to bring inside the yacht fresh and clean air from outside, constantly renewing air inside cabins.
In order to always have the best comfort on-board, Climma air-handling units guarantee a fixed periodic air change inside the yacht, always keeping the amount of air changes per hour and internal humidity constant.
With powerful yet silent blowers, high efficiency heat exchangers, Climma air handling units always guarantee the best comfort on-board.

Perfect temperature control

Smallest size

High efficiency filters

Powerful blowers
Strengths
Smallest size and easy to install
Powerful yet quiet blowers to improve air flow
Perfect temperature and humidity control thanks to the high efficiency heat exchangers and water valve
High efficiency G4 filters
Digital Climma controller
Modbus interface available as standard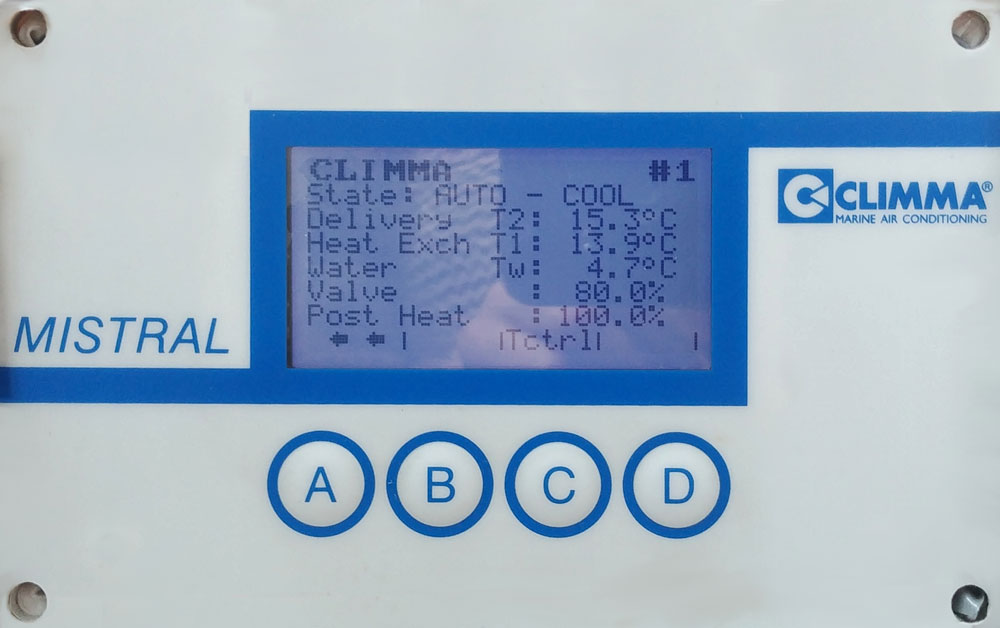 Climma digital AHU control
All Climma air handling units are supplied with a simple digital display to control the unit and to verify their parameters; display comes already mounted on the unit electrical box, to make the installation even simpler.