AERO heat recuperator system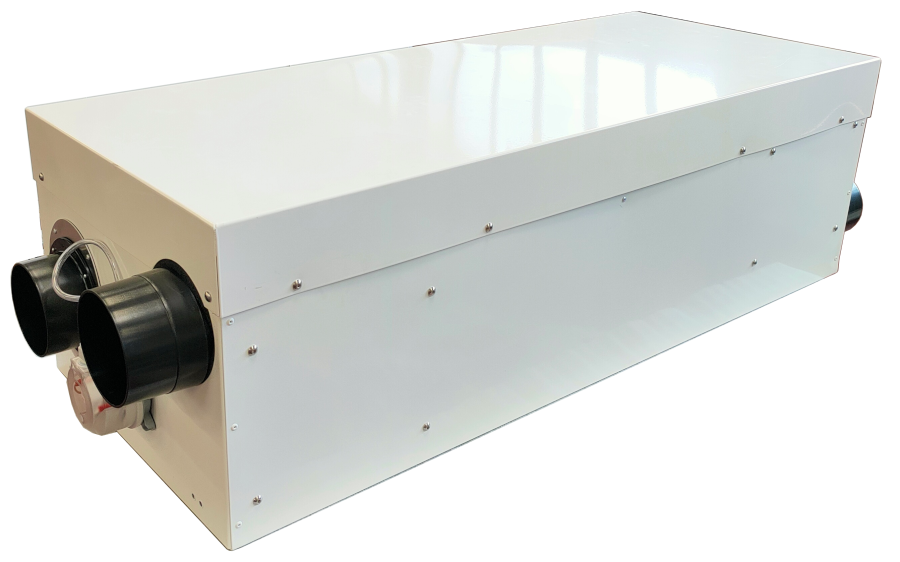 It's important to breathe clean air, even on board yachts.
The quality of the air we breathe is directly connected to its correct exchange on-board, removing polluting particles and reducing the proliferation of bacteria and molds, ensuring the comfort and well-being of the people on board.
Climma AERO is the new line of high performance heat recovery units, specifically designed by Veco for the marine market.
Climma AERO heat recovery units allow to change the air inside cabins while maintaining a constant air-flow, recovering the heat of the cabin itself during the winter, and instead reducing the air intake temperature during the summer.
Thanks to the innovative heat recovery technology with high efficiency cross-flow air exchanger, Climma AERO allows to reduce the thermal load on the chiller itself, with respect to natural ventilation, as the air exchange takes place by reusing the cold already on-board, and also because at certain times of the day the system works in free-cooling mode, thus taking advantage of the cold coming from outside.
Climma AERO adapts to the different volumes of air required thanks to multiple speeds, and it satisfies all installation needs, guaranteeing maximum comfort on board, high filtration, low noise and reduced electricity consumption, as well as high thermal efficiency. Equipped with integrated Climma electronic control, optional automatic bypass for free-cooling, and very high efficiency exchange battery, Climma AERO heat recuperator system is an optimal and energy efficient solution for on-board air exchange.

Energy efficient

Smallest size

High efficiency heat exchangers

Powerful blowers

Strengths
High efficiency heat exchanger
Suitable for marine environments
Climma electronic control
Optional automatic bypass for free-cooling
Modbus interface available as standard