HVAC design
Comfort on-board, state of the art technology, unnoticeable. These are Veco SpA objective while designing an HVAC system.

With its 50 years of experience Veco SpA is the perfect partner for designing HVAC system for the marine, supporting its clients with their project at 360°: from the very early stage of design of the plant, going through support and inspections during construction phase, or during refit activities, up to the final commissioning with the final system set-up, in order to deliver a perfectly working tailored solution.
The design phase of an HVAC system is important to ensure an adequate comfort level on-board, recreating the perfect ambient conditions in terms of temperature and relative humidity, even with extreme climate conditions, giving the guests on-board the feeling of the perfect indoor climate. Weather it's a refit or a new build a good design is the basic to have a good HVAC system.
Selecting the right products for the project is also essential to a good result; state of the art technology, ecologic refrigerants and innovative plant solutions are all important characteristics that have to be considered together and looked at with expert eyes to obtain the best results.
Another important part of the design of a system which most of the time is not even taken into account is TCO, Total Cost of Ownership, of the HVAC system; TCO is a key factor to be considered in all project phases, both in terms of energy consumption and in terms of lifetime maintenance. State of the art solutions need always to be studied thinking about sustainability and to reduce system maintenance cost over time.
A proper HVAC system design cannot exist without taking into account regulations by classification societies; Veco SpA works directly with surveyors and classification societies to support its clients on these activities, which are essential to the good HVAC project outcome.
Among our service, there are:
Heat load calculations
HVAC system sizing and parts design
Aeraulic design
Hydraulic design
Installation schematics and complete project electrical schematics
Custom integration and monitoring solutions
Custom integration solutions with other systems where temperature control it's needed (both air and fluids)
Inspections, installation checks, system settings and commissioning for new built or refit projects
Project management
---
Refrigeration design system
One of the key things on-board is to guarantee food and beverage availability, kept at the right temperature in order to ensure the best experience to the guests.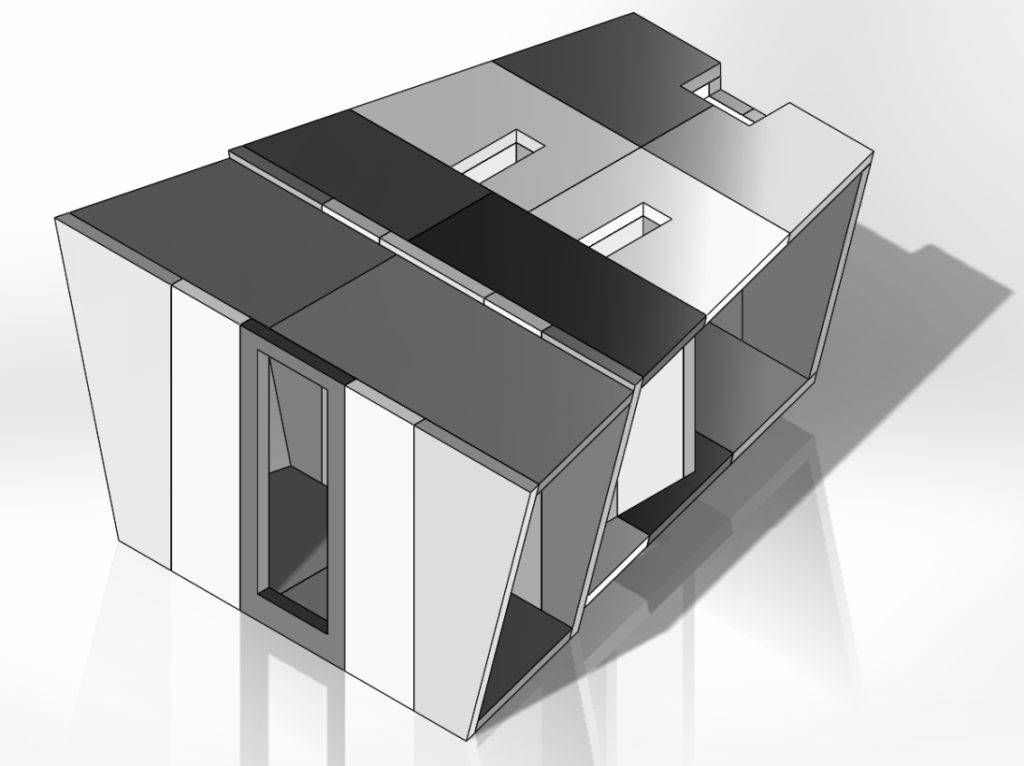 This is why it's important to have a reliable partner for the design of the on-board refrigeration systems, to guarantee the best solution based on the requirements.
Since 50 years Veco SpA design custom refrigeration solutions for the marine, starting from the client requirements, going all through the system delivery.
Our experience in the marine refrigeration field allow us to always guarantee that temperatures, and humidity when needed, are under control, weather it is fridges or wine cooler, or garbage storage, fishing boxes or blast freezers.
Veco SpA works with state-of-the-art technology and innovative solutions, studying refrigeration plants using low GWP refrigerants, in order to keep sustainability and energy efficiency always as priority.
Among our service, there are:
Refrigeration system design
system sizing and parts design
Design of custom refrigerated cabinets, walkable cold rooms, wine coolers and blast freezers
Design of custom components
Installation schematics and complete project electrical schematics
Custom integration and monitoring solutions
Inspections, installation checks, system settings and commissioning for new built or refit projects
Project management