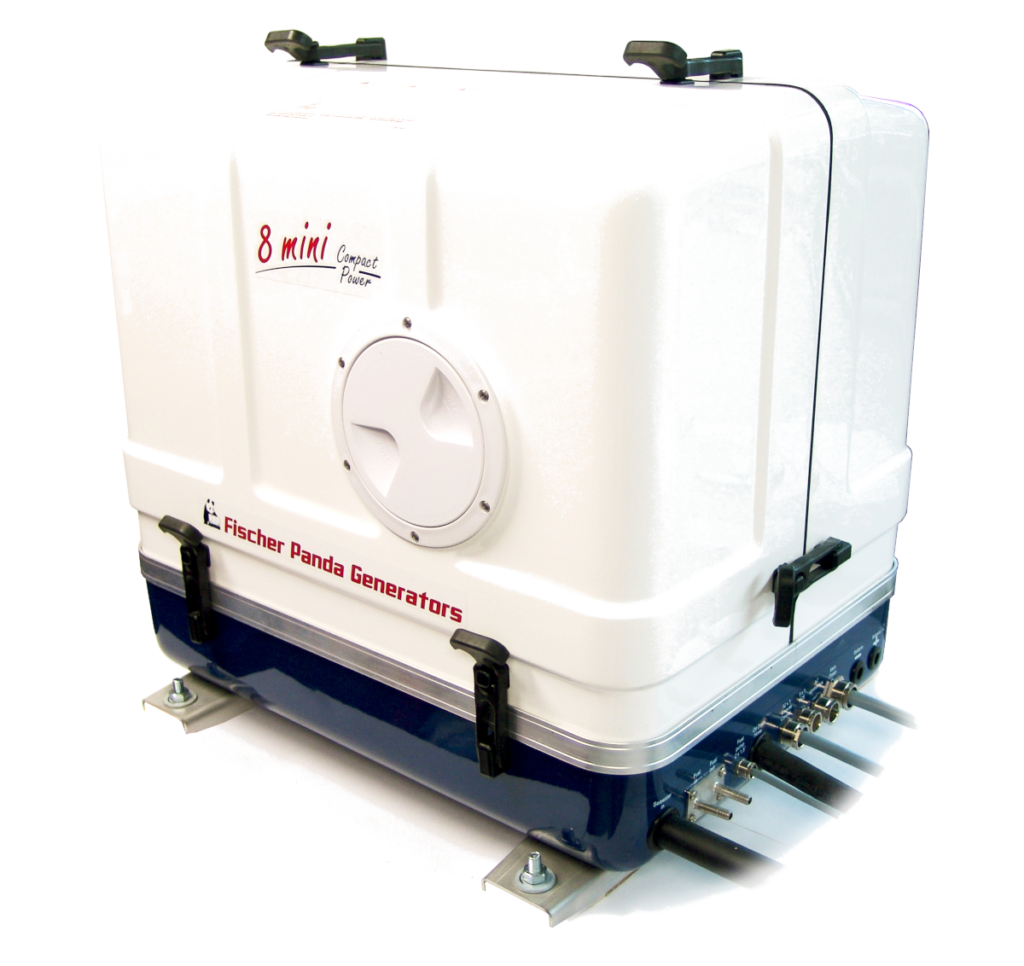 Suitable for applications requiring continuous power and high starting capabilities with a very stable voltage supply.
Basic Line
Fischer Panda basic model of generators, without electronic regulation; these FischerPanda generators are ideal for those interested in an entry level generator.
X-Control Line
The new xControl management system offers a easy to operate system, a modern system architecture and communication interface.
Modern data communications and energy systems require that the generator is able to integrate with an existing control and regulation system; with the xControl, Fischer Panda offers an extremely powerful and user-friendly generator control system.
Premium Line
The FischerPanda Premium Line generators have been fitted for many years with the VCS (Voltage Control System). The engine speed is progressively controlled and the generator can achieve up to 15 % more effective performance than a non-regulated generator.
Strengths
Highly efficiency and maximum energy
Premium generator control system
Meets latest emission standards
Extremely stable voltage and frequency
Optional CAN SAE J1939 and NMEA2000 Interface