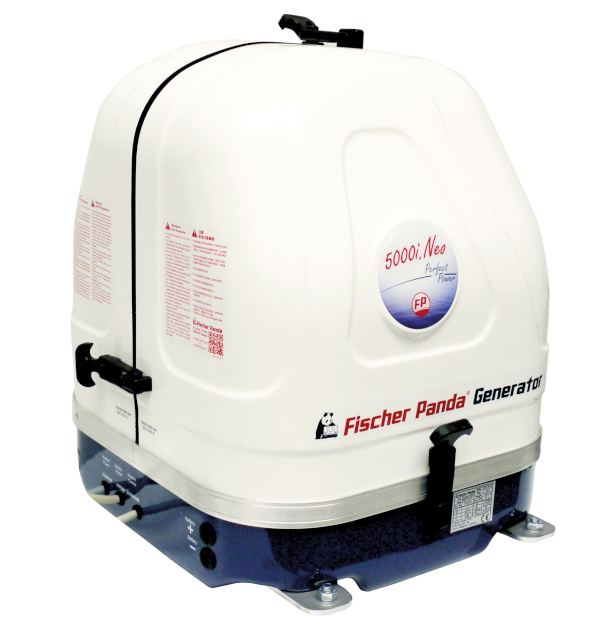 FischerPanda iSeries generators with variable speed for reduced fuel consumption, quiet operation and less exhaust emissions.
Up to 50% less weight and 30% space savings when compared to asynchronous generators of the same class.
Ideal for superyacht owners looking for a night generator with low operating sound levels and vibrations, the generators are characterized by their modern, innovative and environmentally friendly inverter technology; the speed of the diesel engine is adjusted according to the user's changing power requirements while the output voltage always remains constant from the inverter. Variable speed control considerably reduces exhaust emissions and fuel consumption in comparison with a traditional generator with a fixed speed.
The maximum speed of the engine is 2800rpm, while the electric load is provided with a constant output voltage of 230V/50 Hz or 400V/50Hz via an inverter.
FischerPanda iSeries generators using parallel inverters can be also connected in parallel without any additional cables and without any synchronization needed.
Strengths
Highly efficiency and maximum energy
Load dependant variable speed
Meets latest emission standards
Modular design ensures installation flexibility
Extremely stable voltage and frequency
Optional CAN SAE J1939 Interface