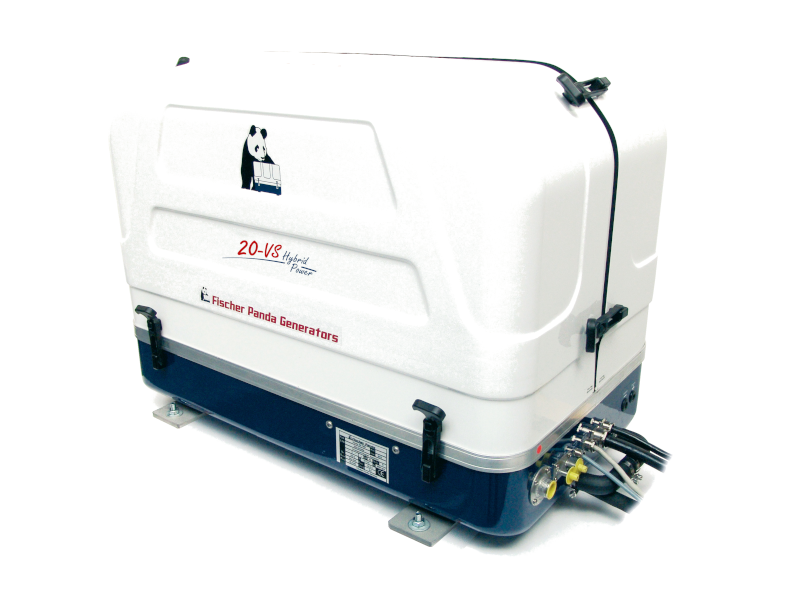 FischerPanda Hybrid Power DC generators are the ideal battery-charging solutions for battery systems which may be required to power larger consumers for short periods during the day.
FischerPanda Hybrid Power DC generators produce direct current and generally function as part of a Hybrid Power System.
Battery levels can be monitored and batteries can be automatically charged by the generator. An can inverter supply energy to the 230V consumers on-board. These systems are ideal when power demands vary a lot, and generator is not required to run constantly throughout the day.
Strengths
12V, 24V or 48V generators
Highly efficiency and maximum energy
Premium generator control system
Meets latest emission standards